Our new puppy, Oliver. He is an 8-wk old Shih Tzu....chocolate brown with green eyes. Just a bundle of love and energy and is already using his little puppy pads.
The new puppy likes to lay on my head...bury himself in my hair...
He did NOT like having a bath, that's for sure. Although Lindsey is loving having a puppy to love on!
Ethan is even figuring out how to hold and love on such a small dog.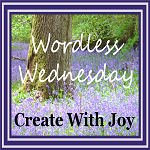 http://theworstestmommy.blogspot.com/2012/07/puppy-wednesday.html